Scroll down for details of our Paper Shredding and Recycling Services… 
Confidential Paper Shredding

Step 1:    
First we'll provide you sacks  with anti-tamper seals, or lockable 240lt bins.
Step 2:    
Just call or email us when they are ready for collection. 
Step 3:      
We will send you a certificate of destruction with your invoice.
Prices (inc. VAT) from Jan 2023
Shredding Charges:
£8.40 per sack
£33.60 per 240l bin
Collection Charge:
£24.00*
Please Note:
The waste we shred is sent on to a paper mill for recycling so please don't include plastic, which causes contamination.
Don't overfill the sacks – they should weigh up to 15 kilos. 
We can also shred small quantities from home run businesses, or personal records. Give us a call for pricing other amounts. 
See Your Paper Shredded!
You can also come and watch your waste being shredded. Just ring us on 01274 581775 to arrange a time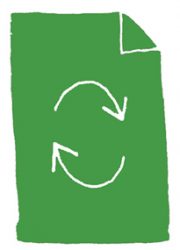 Paper Recycling
Collection Charge:
The waste paper collection service is charged at £24.00 per collection. 
We can collect up to 20 sacks per collection, or no charge for recycling if you deliver it to us.
For no charge we can also provide you with: 
Re-usable sacks for your waste paper 
Wheeled bins of several sizes – free rental for frequent collection i.e. at least 6 weekly 
​OR Containers to help you collect waste paper in your offices. Such as:
Desk-tidy: A4 sized box to put on your desk-top for 60p each 
Stand-alone bin: holds a sack inside it and is suitable next
to photocopiers for £3.60 each.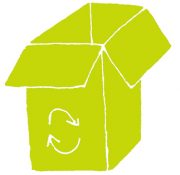 Cardboard Recycling
For cardboard we charge 1.20p per bundle or £3.60 per 240l wheeled bin. We can only take cardboard along with your paper recycling; we no longer do cardboard only collections. 
STRICTLY NO  PLASTIC
We are unable to process plastic.
Any plastic in our skips results in contamination, and incurs extra costs.
If any sacks /bags/ bins  are collected that have plastic in them, we would have to return them to you and charge for our time and collection.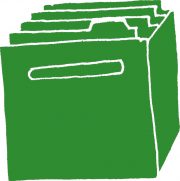 Archive Clear Outs
We are very flexible in meeting your requirements for collecting end-of-life, business archives and similar clear-outs.
The charge will depend on the amount and grade of the material, its accessibility and whether it needs  confidential shredding or just recycling. Please call us on 01274 581775 to arrange a quote.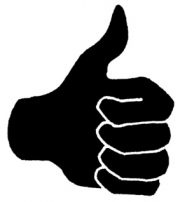 Help and Advice
It's usual for a company to need some assistance in setting up a recycling scheme from scratch, and in maintaining its efficiency over time. Bradford Waste Chasers is happy to share the expertise it has gained over twenty nine years of working with office-based businesses to recycle their waste. 
Below are some links you may also find useful…
Where to Recycle Other Things… 
Plastic Recycling:
Where to donate or buy…
Computer and I.T. Recycling:
PlanIT Recycling  (toner recycling)
Paint Re-use:
Furniture:
Art Material Re-use:
Scrap Stuff (Leeds)
Scap Magic (Bradford)
Everything Else: